Well I'm back! I didn't go anywhere but I did start a new job that is all consuming and that has not left me a lot of time to blog. Nevertheless, we soldier on!
While I haven't been writing the blog I have been keeping up with all the wonderful nail artists on Instagram. I also post on Instagram and you will note that I've put up some new nail art there.
Today I will be showing you some woodland inspired nails. I love vintage anything, especially vintage printed fabrics. Toile being my all time favorite with children's patterns coming in a close second. I love the friendly cartoon illustrations of the various animals.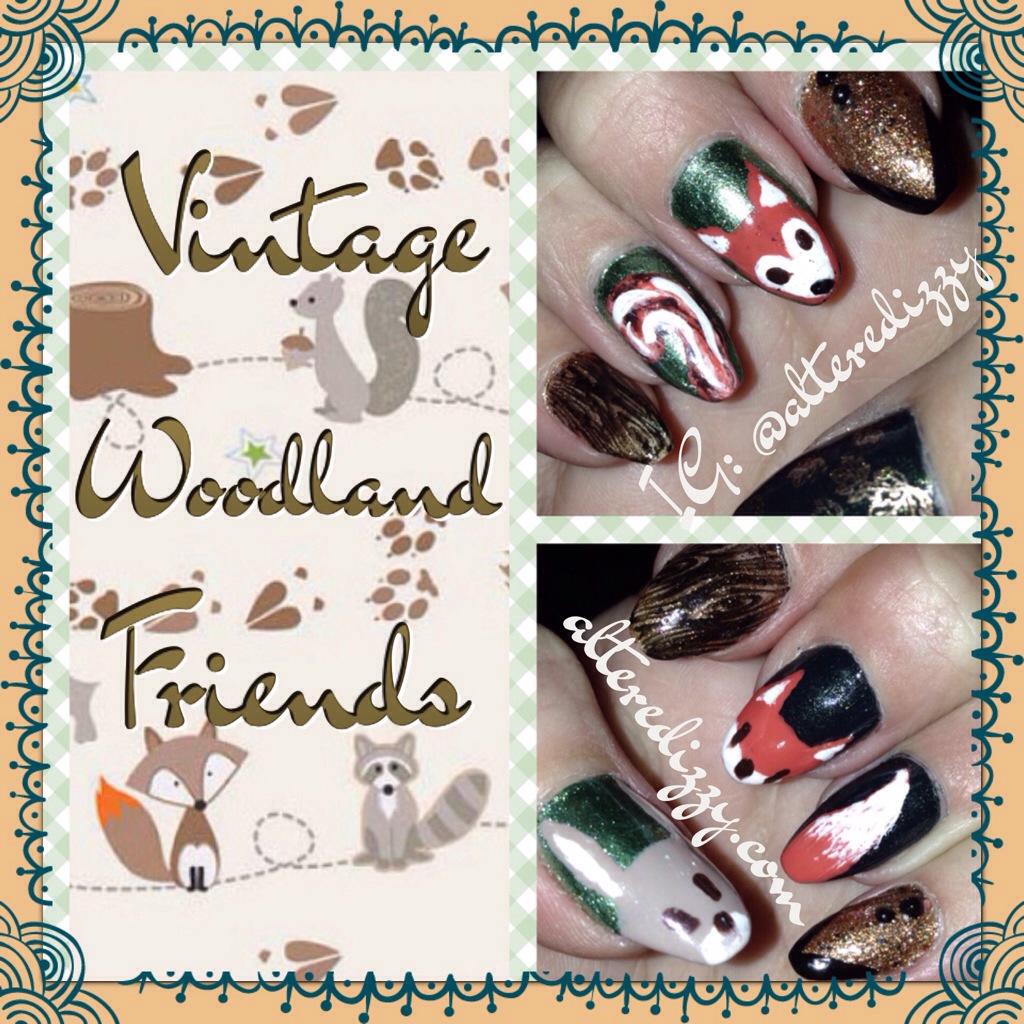 I love how the squirrel and the bunny came out. I also love the pairing of the wood grain with the animals. Next time I do these little guys, I want to stamp my background with the wood grain and paint my animals on top.
For this look I used:
Revlon copper penny
Rimmel rags to riches and black satin
Acrylic paint
Some rhinestones from cheeky beauty
Jumbo cheeky plate D
Hope you liked them! Next time I plan on showing you my line work! I've been practicing! Stay tuned and welcome back!