This is the second to last day of the 30 Day Nail Challenge! And it is a good one inspired by the supernatural. I had wanted to do a vampire mani but the look I started wasn't coming together so I switched it up to unicorns!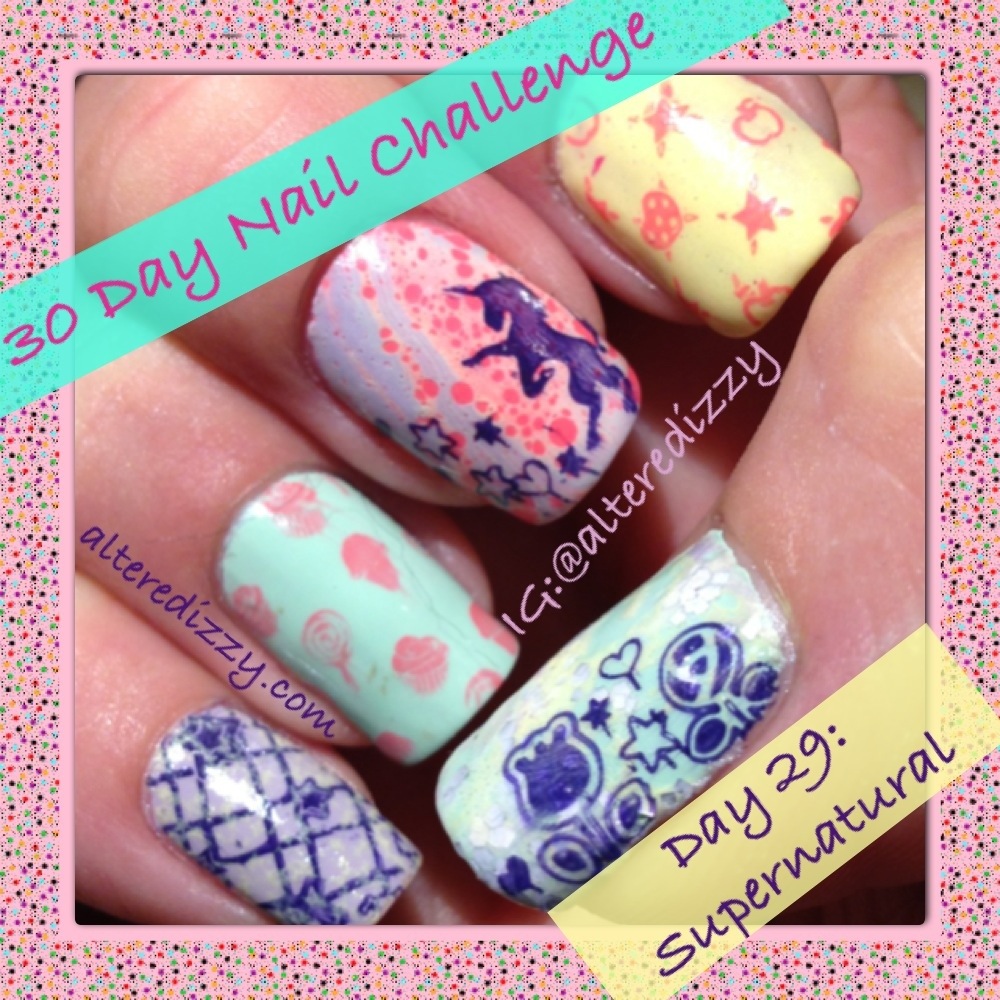 I also tried out this water speckled technique I've been hearing about on the various blogs I follow. The technique is the same as with water marbling but you spritz the surface of the "bullseye" with an alcohol based hand sanitizer before dipping your nail into the water. It worked like a charm but I use a plastic shot glass to do my waters marbling and I had to change the water for every nail because the product prevents the polish from spreading out. I love how this manicure turned out! I keep looking at my nails! Have any of you tried this technique? Any tips?
For this look I used:
Seche Vite Base Coat
Revlon sunshine sparkle, Provence
Sally Hansen Xtreme Wear mint sorbet, coral reef
Orly bubble bath
Essie no more film
Miracote top coat
Plates used for this look:
Mash 39
Pueen 04, 08, 18, 19, 20
Next up is a manicure inspired by a tutorial, stay tuned for the last manicure in this challenge.