Last day if the 30 Day Nail Challenge! This last manicure is inspired by a tutorial I watched on YouTube explaining the use of those cute little Fimo/polymer clay nail art canes. I recently snagged a ton of nail art supplies from Amazon and received three wheels of precut polymer clay rod pieces, well I figured you just glue them on and Bob is your uncle but I still wanted the experts to chime in. Turns out you basically glue them on, top coat the shizzle out of them then Bob is your uncle. So I totally tackyfied my nails for this last manicure, I have no idea how these things will come off but I'm sure I can find a tutorial for that too!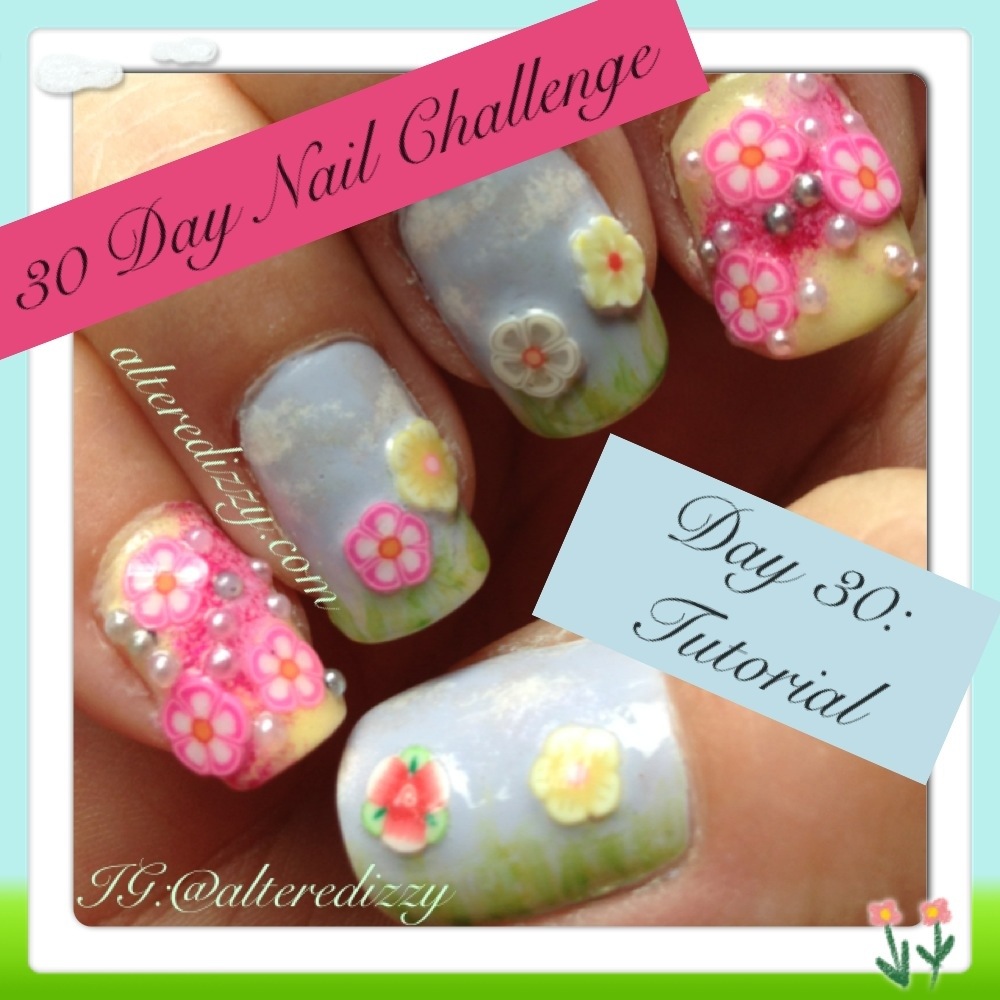 Sorry for the crappy cleanup! Thankfully I had the presence of mind to photograph my nails before spending the evening in a hot tub because this happened: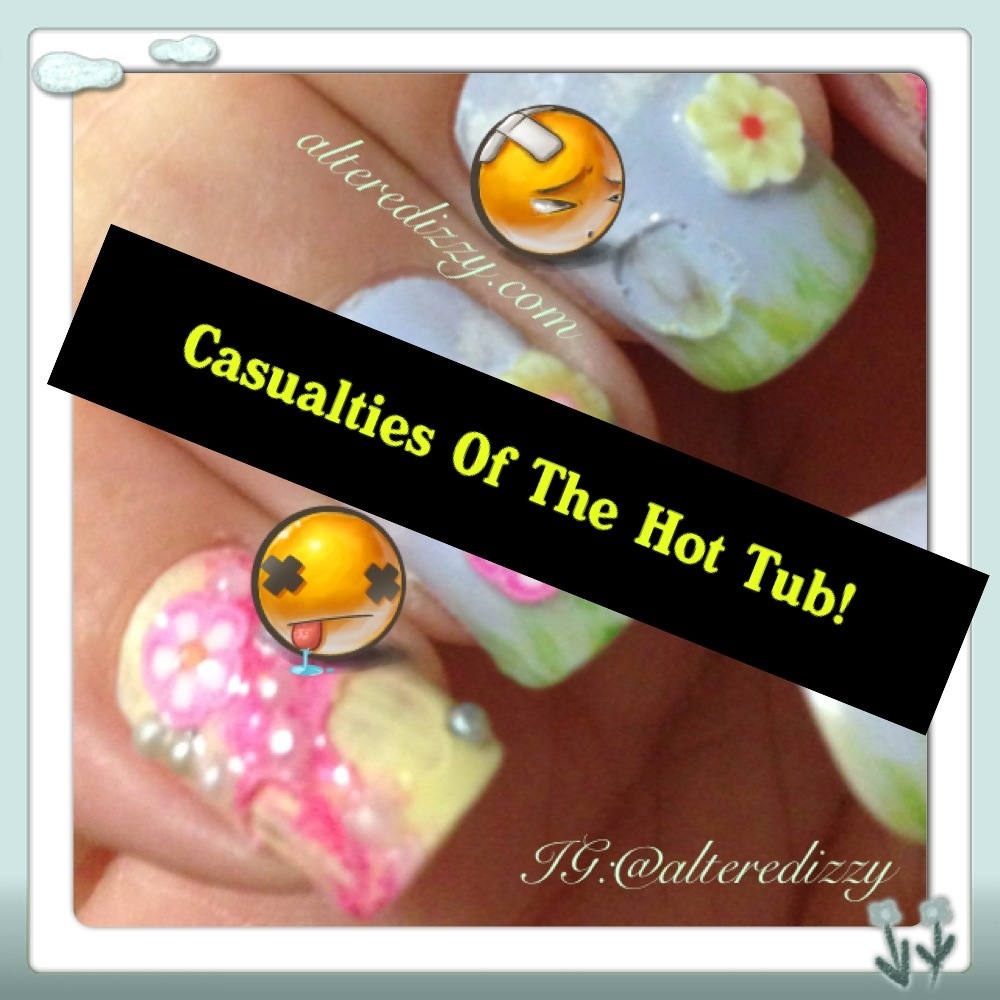 I guess that answers the removal question! Oddly enough my Cinderella hand is still looking good.
For this look I used:
Seche Vite Base Coat
Revlon cloud, optimistic, sunshine sparkle
Rimmel ethereal
Maybelline Color Show lustrous lime
Hard Candy little hottie
The flowers are from Cheeky Beauty .