Only a few more days left to this challenge, day 28 is a manicure inspired by a flag. I love Egyptian art and it just so happens I had some Egyptian nail stamping plates that fit the bill.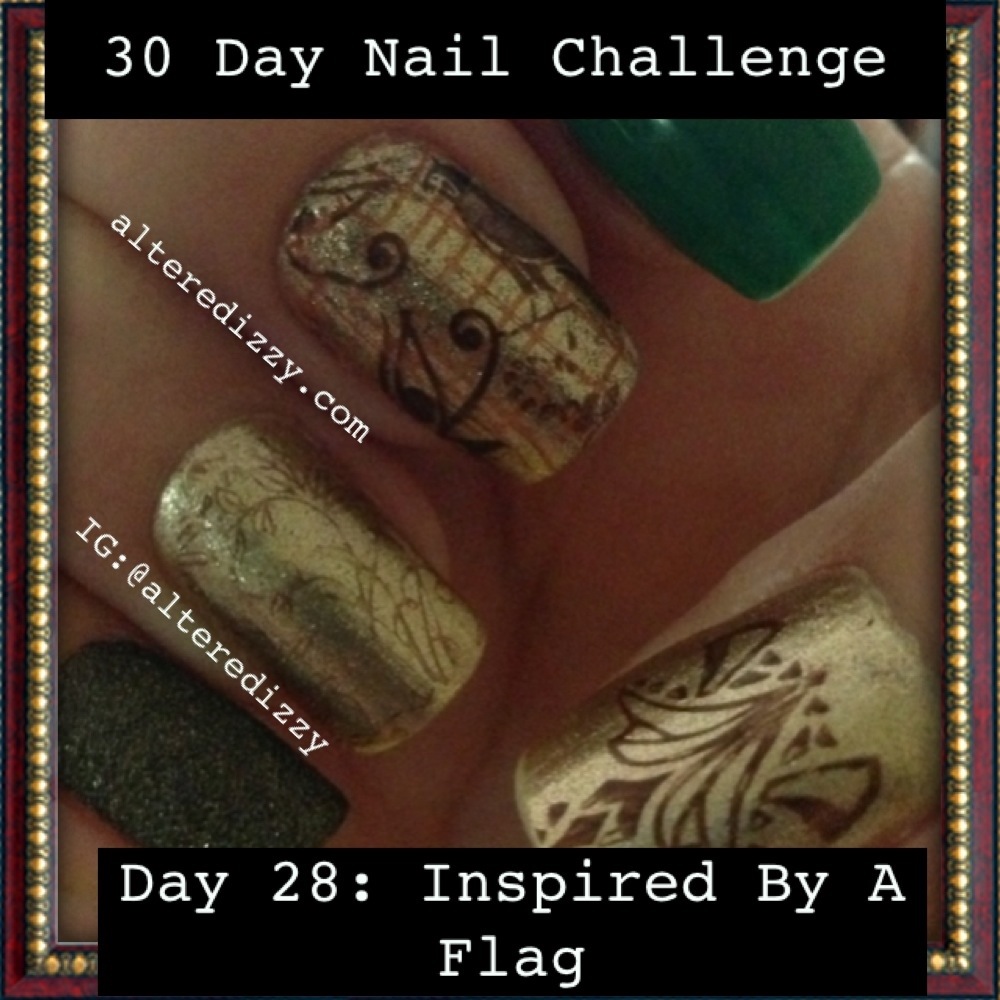 I love the way these turned out. It also gave me a chance to use the liquid sand again. Unfortunately I was at my besty's house and chopped off most of my thumbnail and now I'm stubby. Oh well, at least the food was delicious and it was totally worth sacrificing my finger nail.
For this look I used:
Seche Vite Base Coat
Sally Hansen Xtreme Wear golden-I
Pure Ice can't stop
Maybelline Color Show tenacious teal
Revlon foxy
O.P.I. What wizardry is this?
Miracote top coat
Nail plates used:
Mash 36, 41
Gals GA37
Shany SH206
Pueen 04
Next up in the challenge is a manicure inspired by the supernatural!