Wow, it has been a while since I posted on the blog, I work in education and have been on summer vacation since the end of June, I may have been a little lazy since then lol. That being said, today my manicure is reminiscent of a vintage damask cloth, damask is a woven fabric with a pattern that is visible on both sides. It also reminds me of vintage tea towels from the 70's, so an orange and teal colour pallet it is!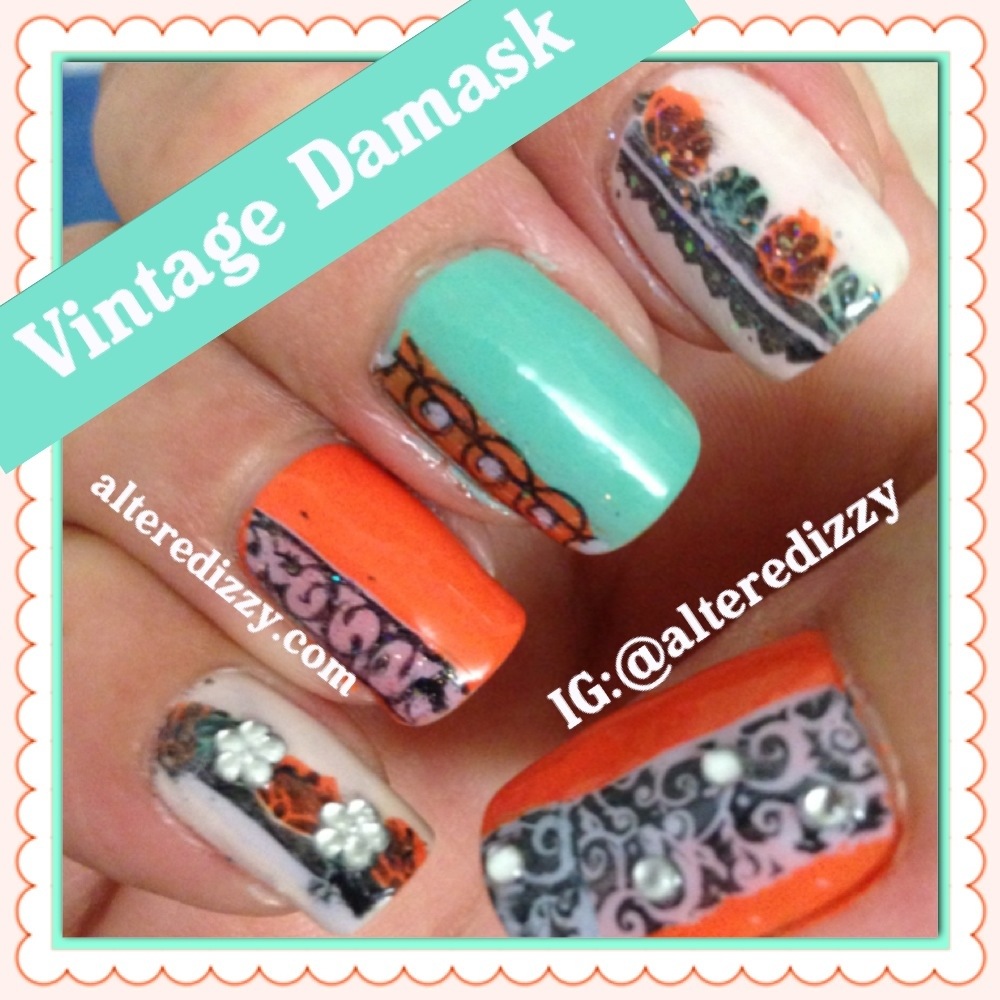 I used the reverse stamping technique again, seriously this is the best technique ever! I'm not 100% in love with this mani but it is a fun colour pallet and I wore it for nearly a week!
For this look I used:
Seche Vite Top Coat
Revlon cloud, eclectic
Sally Hansen Xtreme Wear perky pink
Maybelline Color Show sweet clementine
Ice shell pink
Essence date in the moonlight
O.P.I. Fast dry top coat
Plates used:
Pueen 38, 48
The rhinestones I used are from my huge haul from Cheeky.
Up next on the blog is a pink art nouveau manicure!