The 30 Day Nail Challenge has finally come to an end. While I enjoyed being guided by the challenge I now have to take the training wheels off and come up with my own manicure ideas. I bought a great looking red from Revlon called velvet rope, it's a nice deep red with no sparkles or shimmer, a true blood red. I also scored a whole bunch of striping tape from Cheeky Beauty for an incredibly low price! I love the Cheeky Fairies, I've bought nail plates, rhinestones and, striping tape from them, they truly have amazing deals.
So enough talk here is my nautical look tape manicure.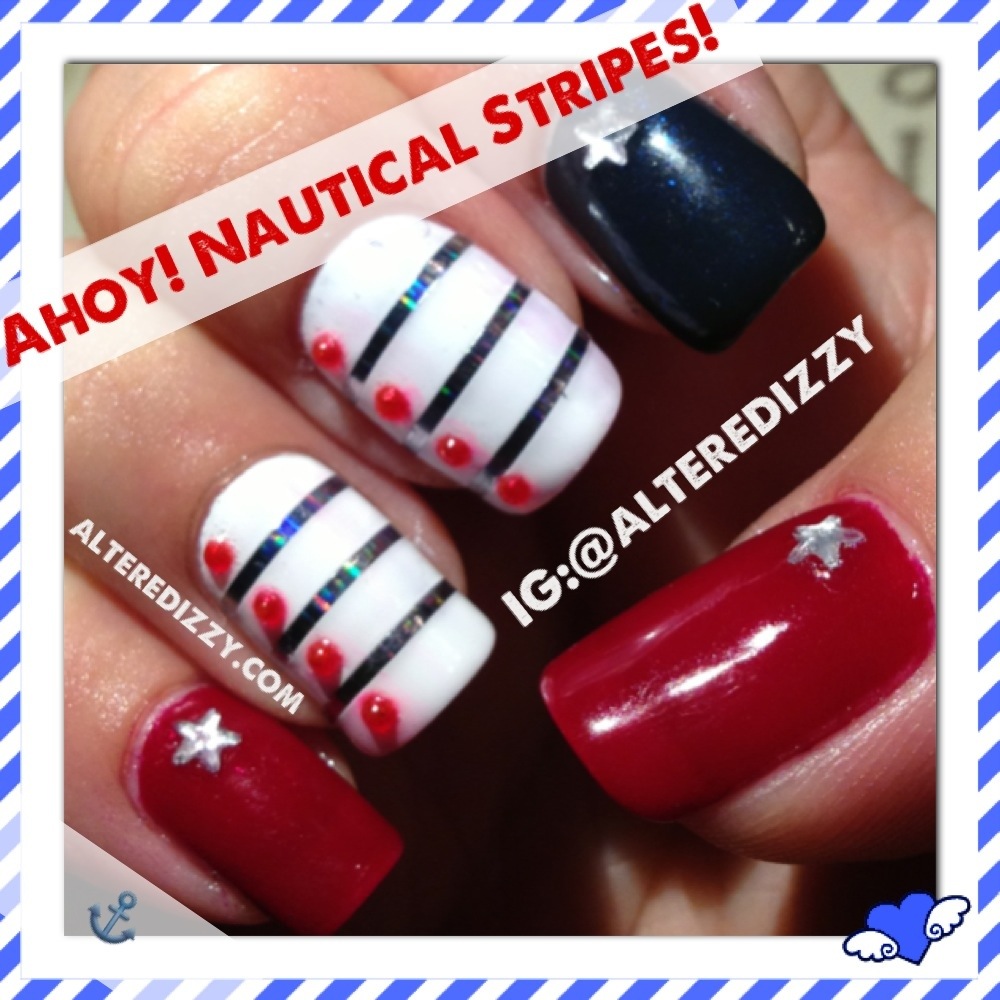 The little red pearls I used were also from my giant order from Cheeky Beauty. They have a flat back and you apply them using a little bit of clear polish, I love the way they look but they bled a little when I applied my layer of Miracote Top Coat. I don't think it would have been as noticeable on a darker base. I did the same thing with the star accents, I dabbed a little bit of clear polish on and pressed the star into place. Add a layer or two of topcoat and Bob is your uncle!
Have any of you tried adding rhinestones or gleequins to your manicures?
For this look I used:
Seche Vite Base Coat
Revlon velvet rope
Revlon spirit
Essence date in the moonlight
Miracote tip coat
Striping tape, stars and, pearl accents are available from Cheeky Beauty
Stay tuned