Day 26 of the 30 Day Nail Challenge is a pattern inspired nail, I wanted to do a hippie pattern and chose to use a tie dye as my inspiration.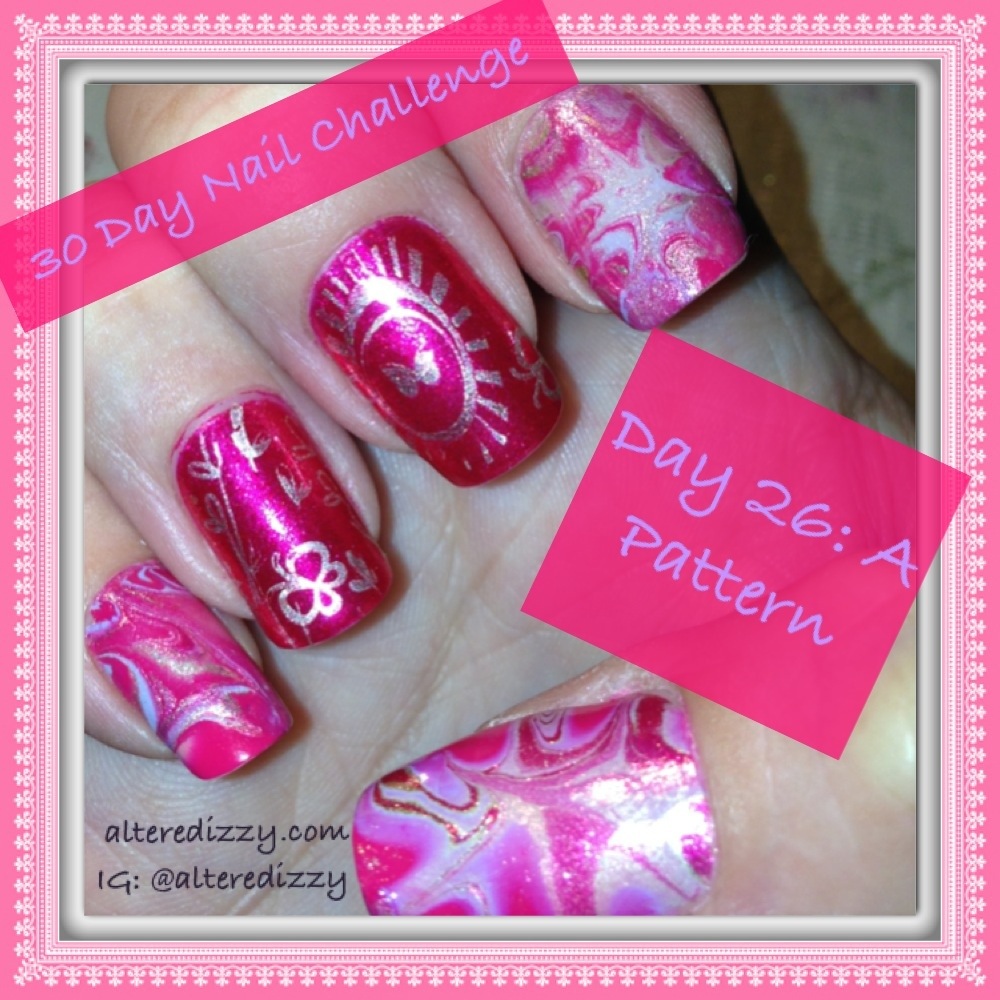 I like the way the tie dye turned out a lot, I'm finally starting to get a hang of it.
For this look I used:
Seche Vite Base Coat
Essie bikini so teeny
Hard Candy little hottie
Revlon gold coin, optimistic
O.P.I. Rapid dry top coat
Plate used:
Pueen 039
Next up in the challenge is a mani inspired by art.