Today we have a neon watercolor manicure using a new (to me) technique. I've done watercolor manicures before but I used nail polish and acetone to achieve the look, this technique uses watered down acrylic paint.
1) Start with a base coat of neon pink and white polish as per usual.
2) Take some plain old acrylic paint and water it down (the amount of water will determine the sheerness of your bubbles).
3) This is where the patience comes into play: apply drops of the thinned paint onto your nail, let it dry around the edges (it becomes matte as it dries) and soak up the remaining liquid in the center using a pointy cotton swab. Repeat the process until all the nails are done, this takes a really long time but it looks amazing!
4) Top coat as usual.
I used acrylic neon paints and the bubbles literally glow in the daylight!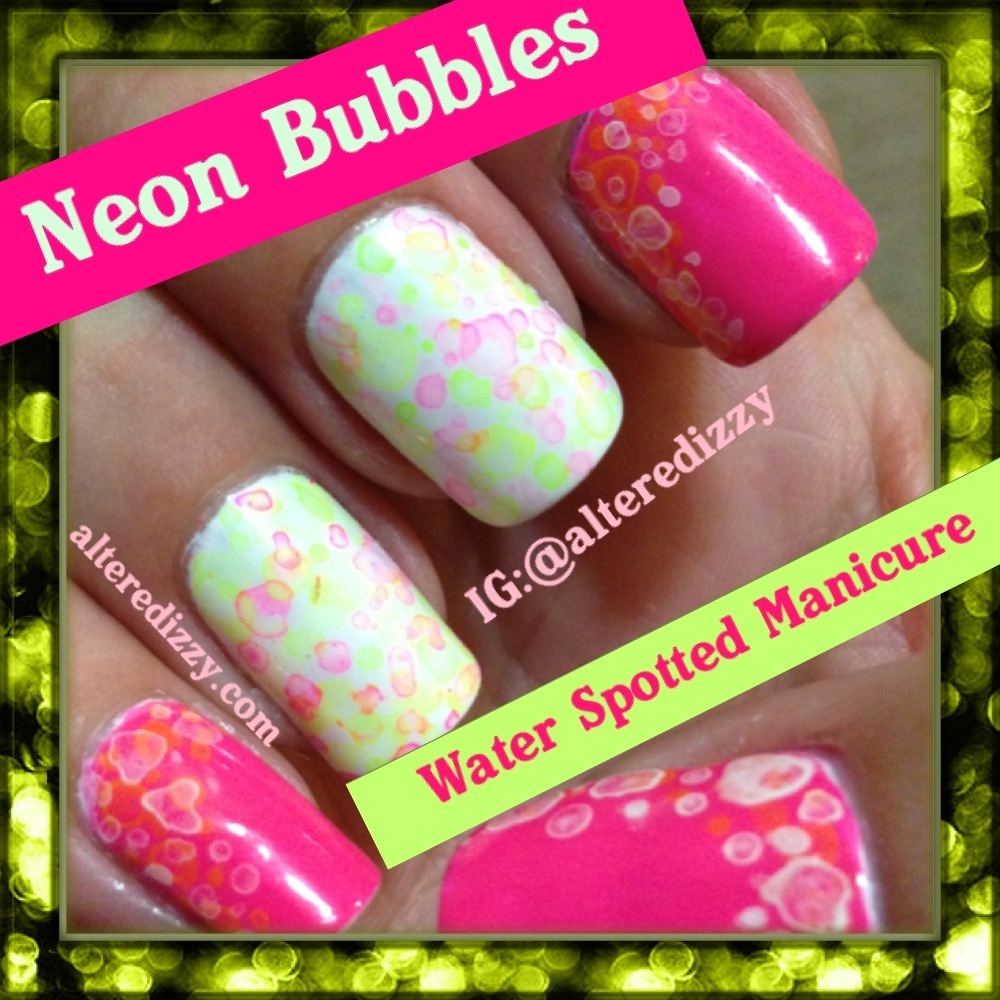 I want to give credit to the wonderful nail artist who inspired the technique but I can't for the life of me find her again. If anyone knows who demonstrated this technique please let me know so I can give the credit. *Update! Thanks to my instagram friends I have figured out where I saw this technique! The wonderfully talented @nail28tsenwei showcased the technique but it was @madamluck that was the inspiration for my look
For this look I used:
Seche Vite Base Coat
O.P.I riotously pink
Revlon spirit
Delta acrylic craft paint neon pink and neon yellow
Miracote top coat
No nail plates this time!
Next up I will be channelling my inner 6 year old and doing a pastel unicorn mani, stay tuned!