Day 9 of the 30 Day Nail Challenge: rainbow!!!
This manicure was really fun to do, I tried a new-to-me product from Nailene: Nail Tattoos!! They are basically a water transfer, just like those temporary tattoos you wear as a kid. Here is a picture of the packaging: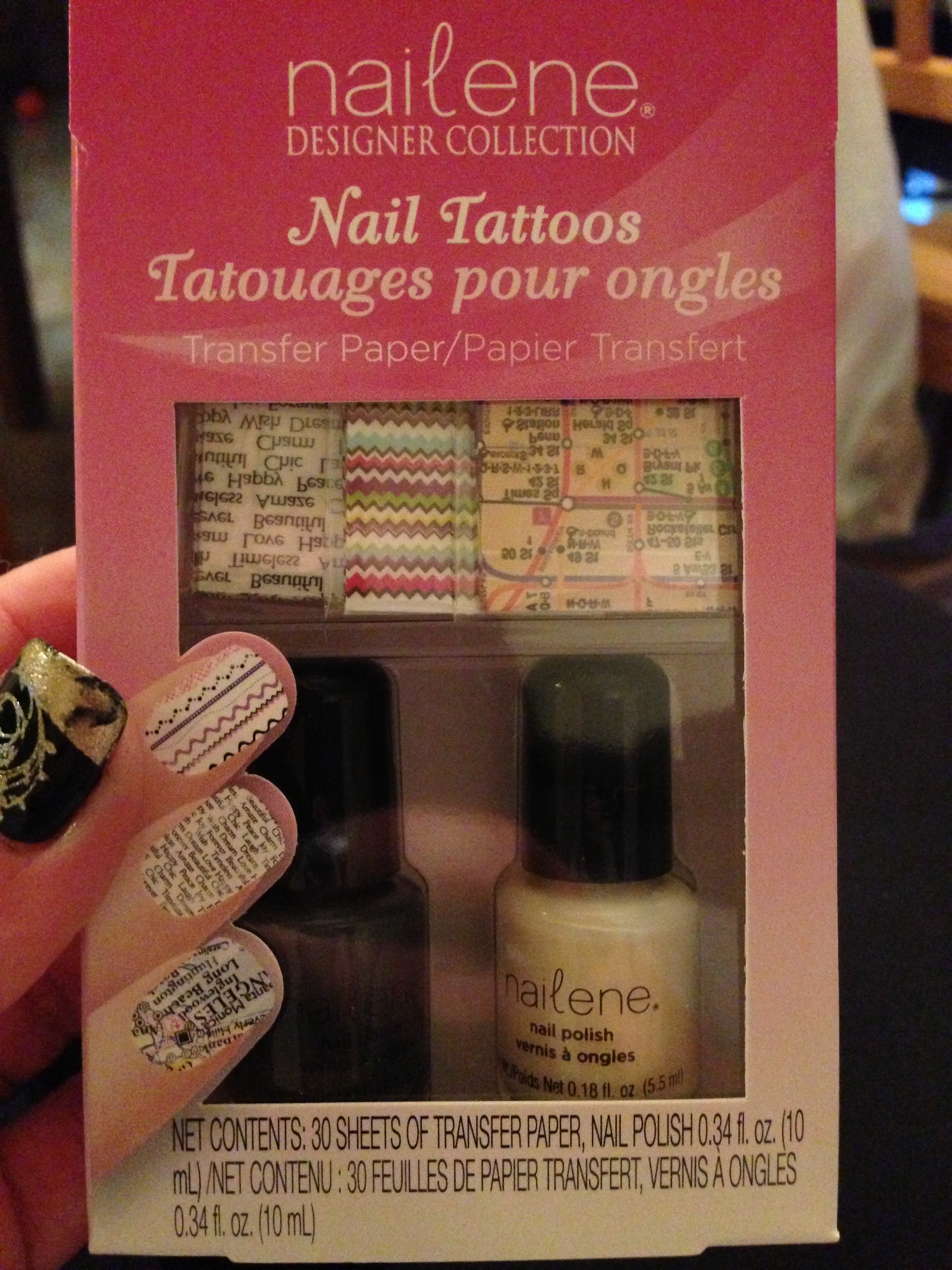 For about $7 CAD you get two mini nail polishes and thirty nail tattoos, I cut the tattoos in half before applying them. Since I had a leftover half I cut it up into strips and used them as accents to tie the look together.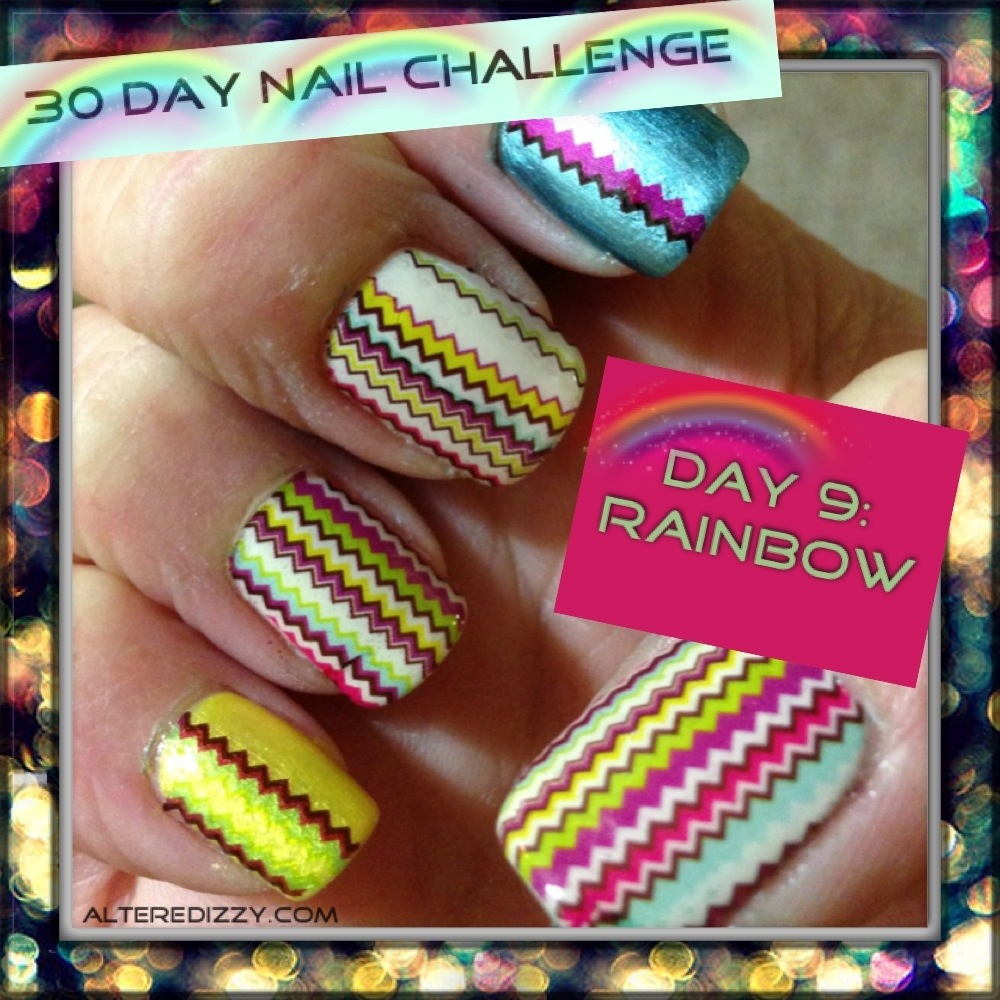 I am loving these nail tattoos! I can't wait to try the other styles that came in the kit. I especially like the maps of the New York City Subway system. I may use them later in the challenge for the movie themed nails… Stay tuned!
What do you think? Rainbow enough for the Challenge?
Next up: gradient nails
For this look I used:
Revlon Provoke
Maybelline Color Show Blue Blowout
Revlon Enchanting
Pure Ice Excuse Me
Nailene *unknown colour (off white)
Seche Vite Top Coat