Wow! I totally did not realize how long it had been since I posted something to the blog. It has been a busy month but I have some pretty cool nails for you today: hand painted mix and match nails! I love Robin Moses and, as most of you know, she is the best nail artist when it comes to hand painted highly detailed nail art. I decided to come up with some cool designs that are on trend. So here they are: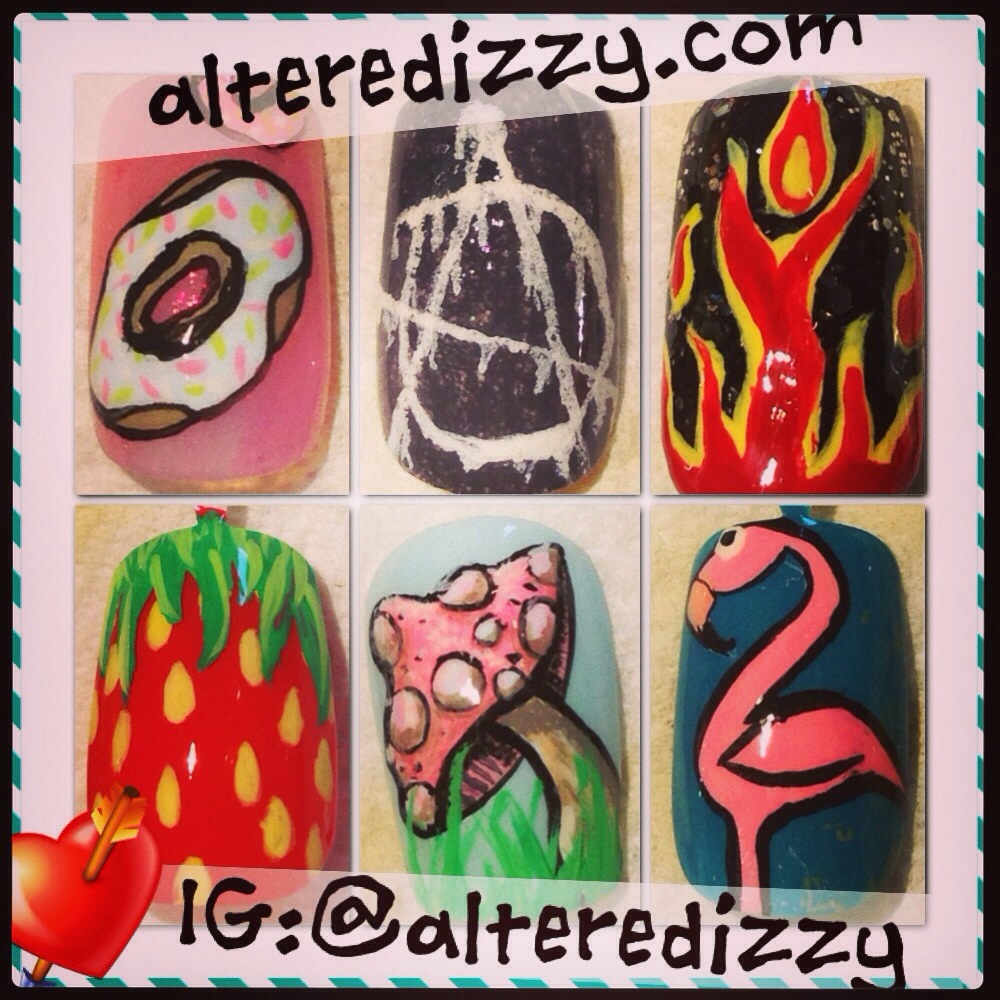 I'm pretty proud of these, the anarchy symbol actually looks like it was painted on a textures wall and the detail in the mushroom is amazing! I used acrylic paints to do each design over a polish base, the design was then sealed using Seche Vite Top Coat but I would probably seal everything using some uv builder gel if I were to paint these onto a client's nails.
What do you guys think? Have you used acrylic paint to do your nails? I would love to see what you came up with!
Next up you get to see the rest of these bad boys!