Hi all! Well it had been a busy time! I've been trying to build my nail skills, I tried and failed miserably at the acrylic nail stuff but I've had some great success with gel nails! Or more specifically gel overlays. But that is for another post! Today I have my sunken treasure nails on display! I used the seashells I purchased from the nail room a great little site by a young lady in Vancouver B.C. Don't forget to check it out, she also does nails that are absolutely beautiful!
Ok! Enough talk here is the manicure: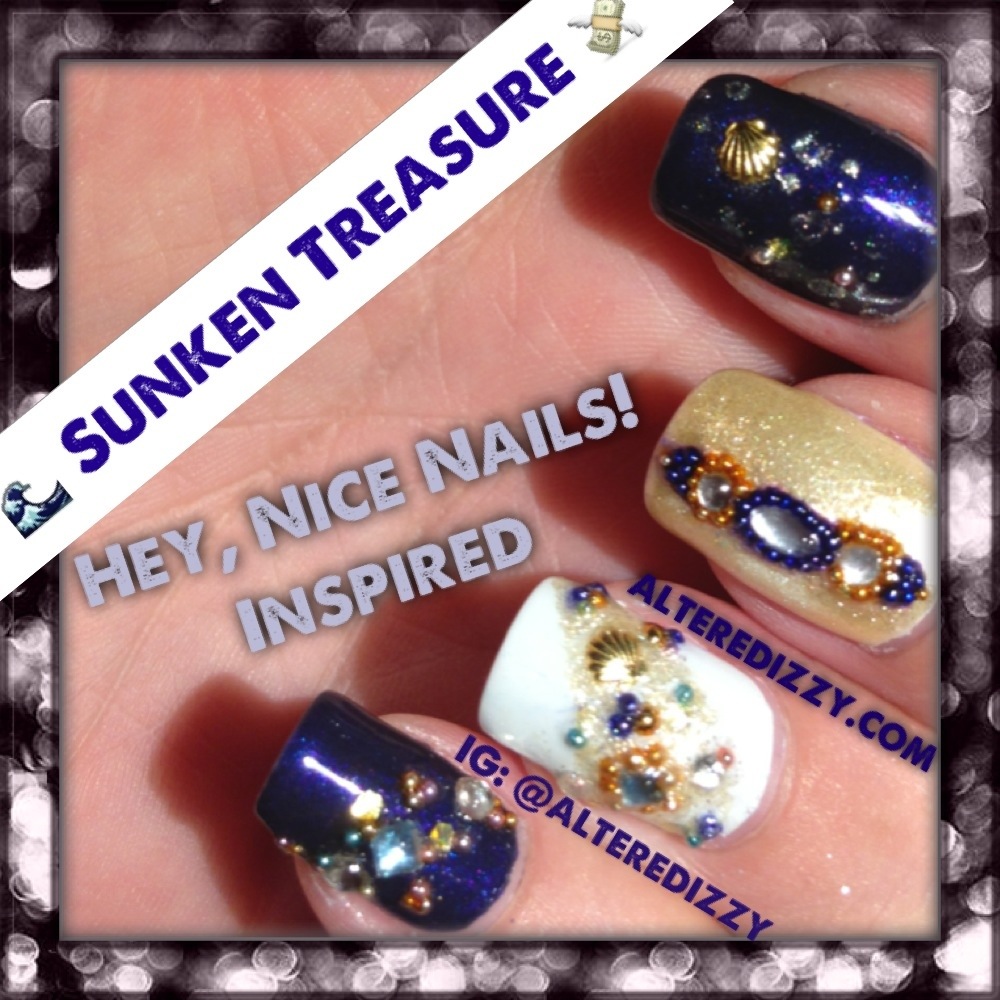 What do you think? Have you guys used the uber trendy shells in your manicures?
For this look I used:
O.P.I. My boyfriend scales walls, blue my mind
Essence tropical heat
Essence caviar beads
Cheeky store rhinestones and pearls
Shop The Nail Room sea shells
Seche Vite Top Coat
Up next are my neon fantasy nails inspired by Britney Tokyo a wonderful edgy nail artist from L.A. I love her work, it is always vibrant and fresh, I just wish I could get my nails done by her, maybe some day…