For this look I decided to incorporate some Butter London Nail Skins I scored for the low price of $6.99 at Winners.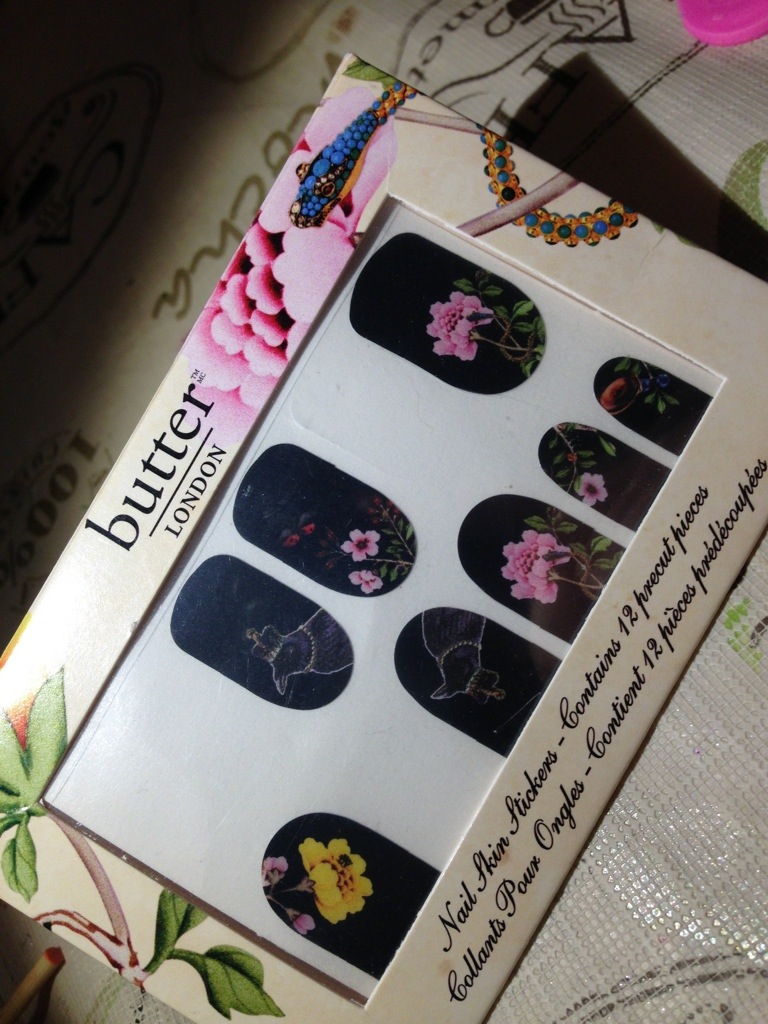 The nail skins are made out of vinyl-y style material, I think you are supposed to stick them on top of your natural nail and wear as is. I couldn't help doing a bit of izzyfication to these.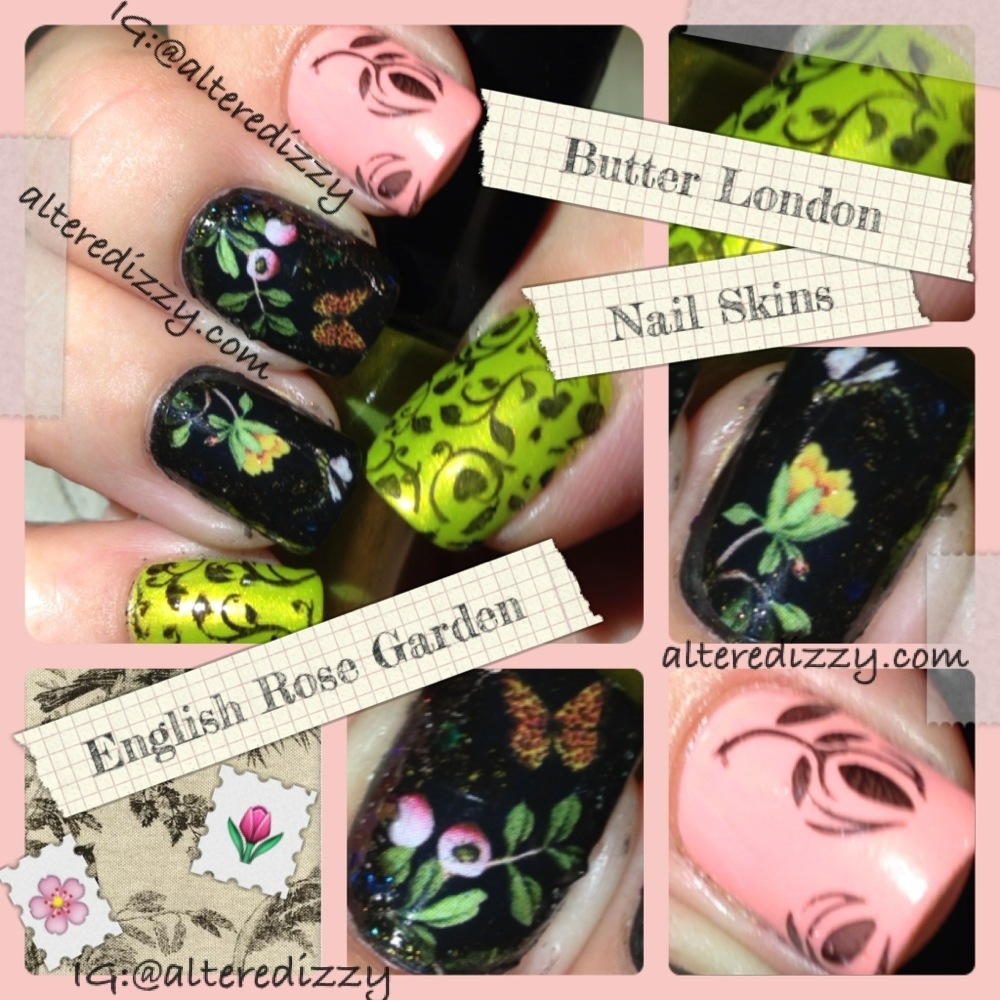 I used one of the Pueen plates to
Stamp a cute vine design on the green nails and a rose image from the same plate.
For this look I used:
Quo strong bond base coat
Quo wild child
Maybelline Color Show lustrous lime
Rimmel black satin
Tweets H2O nail color TBL
Miracote top coat
Nail plates used:
Pueen 33