Hi all! As I mentioned before, I am on vacation and have been having a hard time accessing my blog remotely. Please forgive this time lag between my last few posts.
Today I have a double whammy for you, not only am I showing you a manicure inspired by the amazing ladies at Hey, Nice Nails!, if you don't know these ladies from South Beach you have truly been missing out on some fantastic nail art, go to their website and check them out this instant! That's an order!!!
I am also trying out a new to me UV topcoat by Seche. The manufacturers of the topcoat claim you can use regular polish under the topcoat and that, like the Seche Vite Top Coat, it cures the layers of polish underneath. Too good to be true? Maybe, but me thinks I shall put it to the test! And test it I did, not only did it cure the layers of polish underneath it lasted 10 days!!!!! Yes, I kept my polish on that long. I thought my vacation would be the perfect time to try this product and man, was I right. I really put this product through its paces and it held up amazingly well, while I had a really hard time fighting the urge to pick at my manicure it still managed to look good throughout the 10 day wear period.
Ok, enough talk here are the pictures you actually came here to see: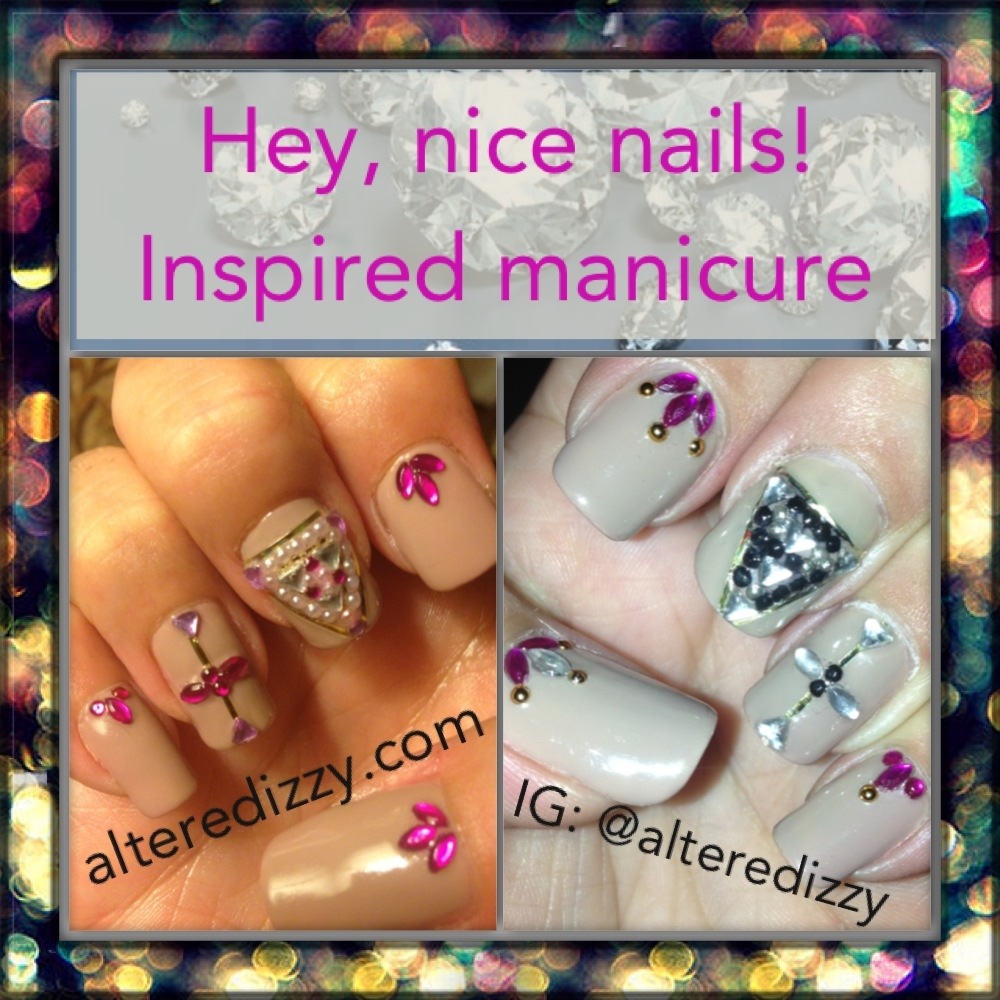 I loved this manicure, it really turned out well. I had been wanting to try a nude manicure for a while but always ended up covering the nude with bright colours.
After 10 days the accent nail on the middle fingers peeled off, that was my cue to pick off the polish on the other nails! Lol. Here is a picture of the 10th day of wear: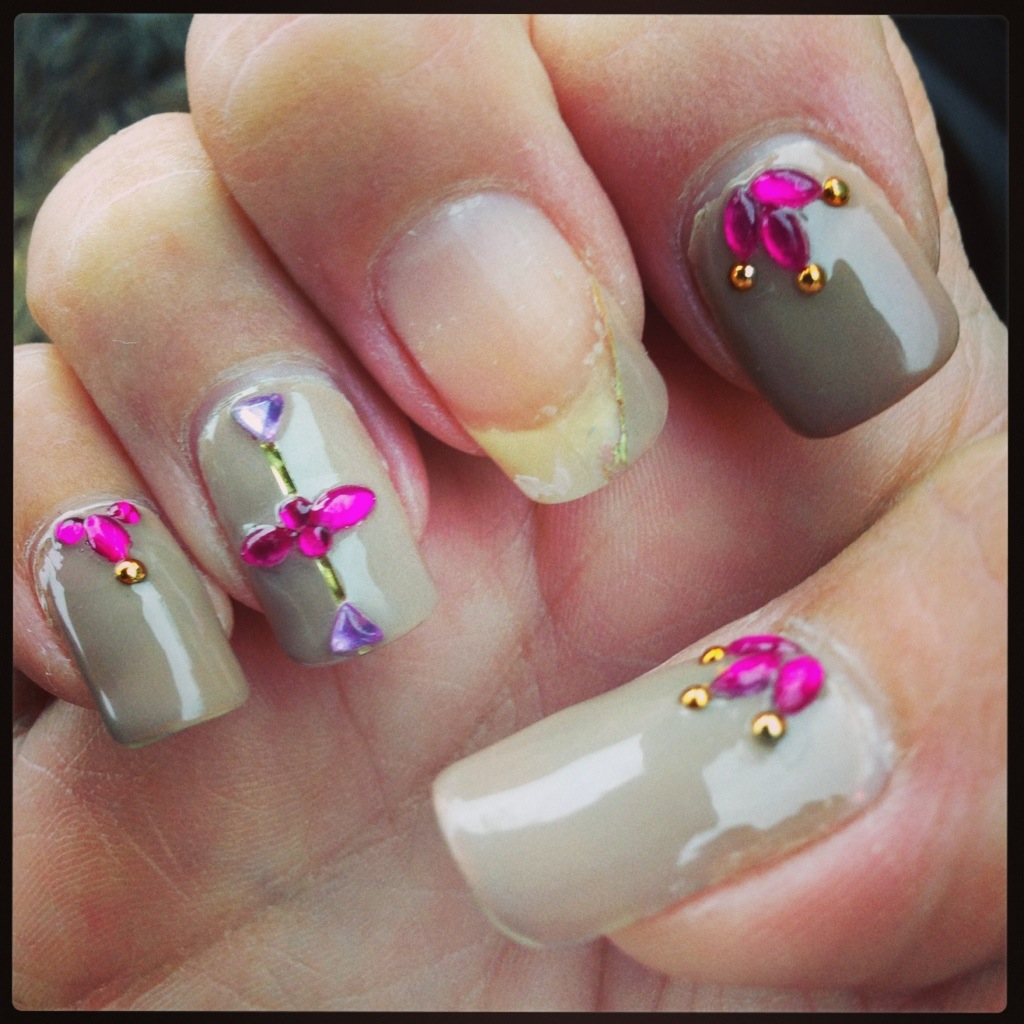 As you can see the other nails don't look too bad, I suspect the polish peeled off because of the rhinestone adornment on those nails, the other nails were not peeling quite so badly and were only peeling around the edges. Another sign that this is a miracle top coat: NO TIP WEAR! Seriously, there was very little tip wear on my nails, even where I had capped my tips the polish was still clinging to the edge of my nail. This is major, as some of you know, tip wear is usually the reason I change my polish, I hate it! This product eliminated that.
For this look I used:
Seche Vite Base Coat
Essence café olé
Seche Vite UV Top Coat
Cheeky Beauty tape and rhinestones
Next up I will be doing a mermaid nail so stay tuned!