Hi all!! My summer vacation on the East Coast has come to an end and I'm back at home, hopefully my blogging will be more regular. So as I alluded to in my last post I will be showing you my mermaid inspired manicure.
I started with a glitter gradient that reminded me of mermaid tails and I used a textured polish that reminded me of aquarium sand. I then added some rhinestones and some pearls from my cheeky beauty stash. Big mistake! I really need to learn restraint when applying these things! I wanted them to look like bubbles but it just ended up looking like a dildo again! Oh well! They were pretty anyways.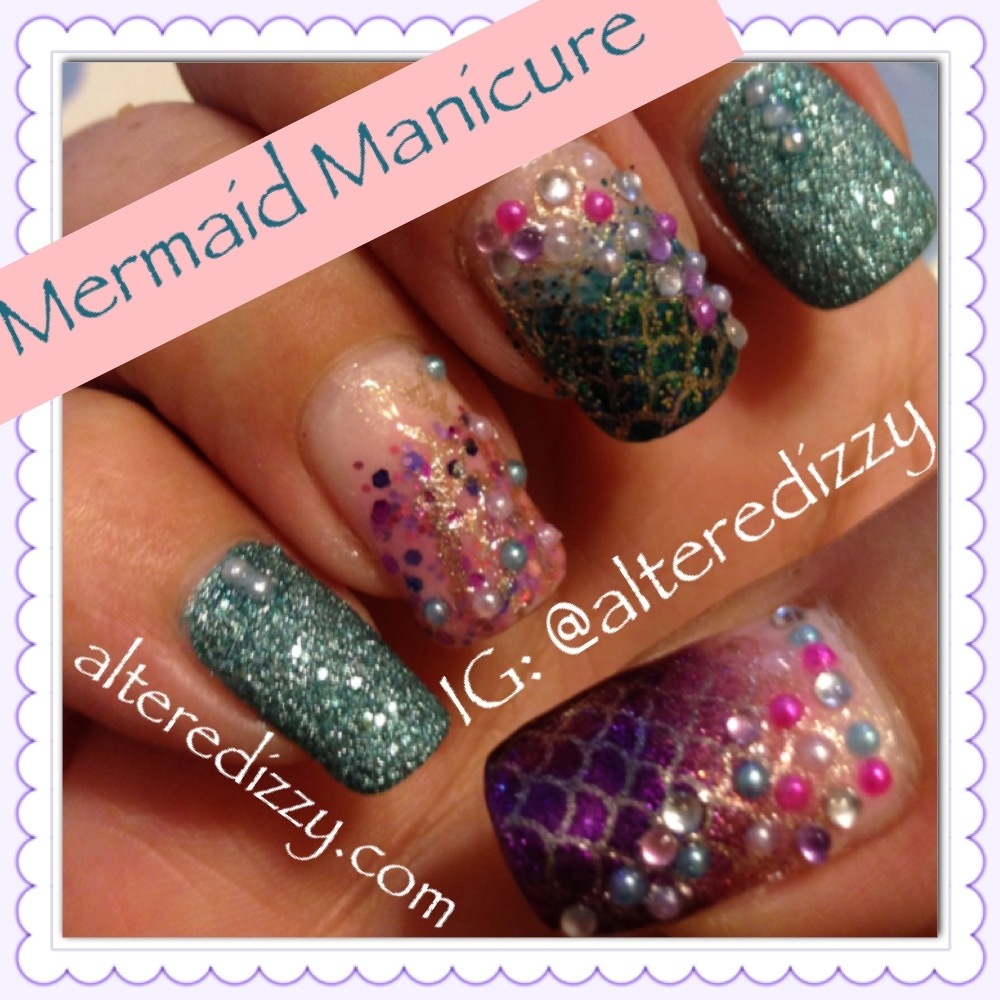 I added some gold stamping to mimic seaweed from my jumbo cheeky plate but it was very faint. I would go for something darker next time. The gold stamping of the scales came from the same set of plates. It turned out really well.
For this look I used:
Seche Vite Base Coat
Maybelline Color Show sea-quins
Hard Candy pee-wee purple, crush on raisin
Pure Ice twisted, shell pink
Revlon girly, whimsical
Julie rock candy
Seche Vite Top Coat
Pearls and rhinestones from Cheeky Beauty
The stamping was done using a Cheeky Beauty jumbo stamping plate.
What do you guys think? Have you tried doing a mermaid mani lately?
Next up I plan on showing you my hand painted version of Robin Moses' Tiki God nail art. This woman is an amazing artist and everyone should have a look at her creations and tutorials on YouTube.