Day 27!!!! This challenge is almost over, this manicure is inspired by art. There were a lot of exotic animal silhouettes in amongst my different nail stamping sets and I kept wanting to do a jungle inspired mani, this seemed like the perfect time.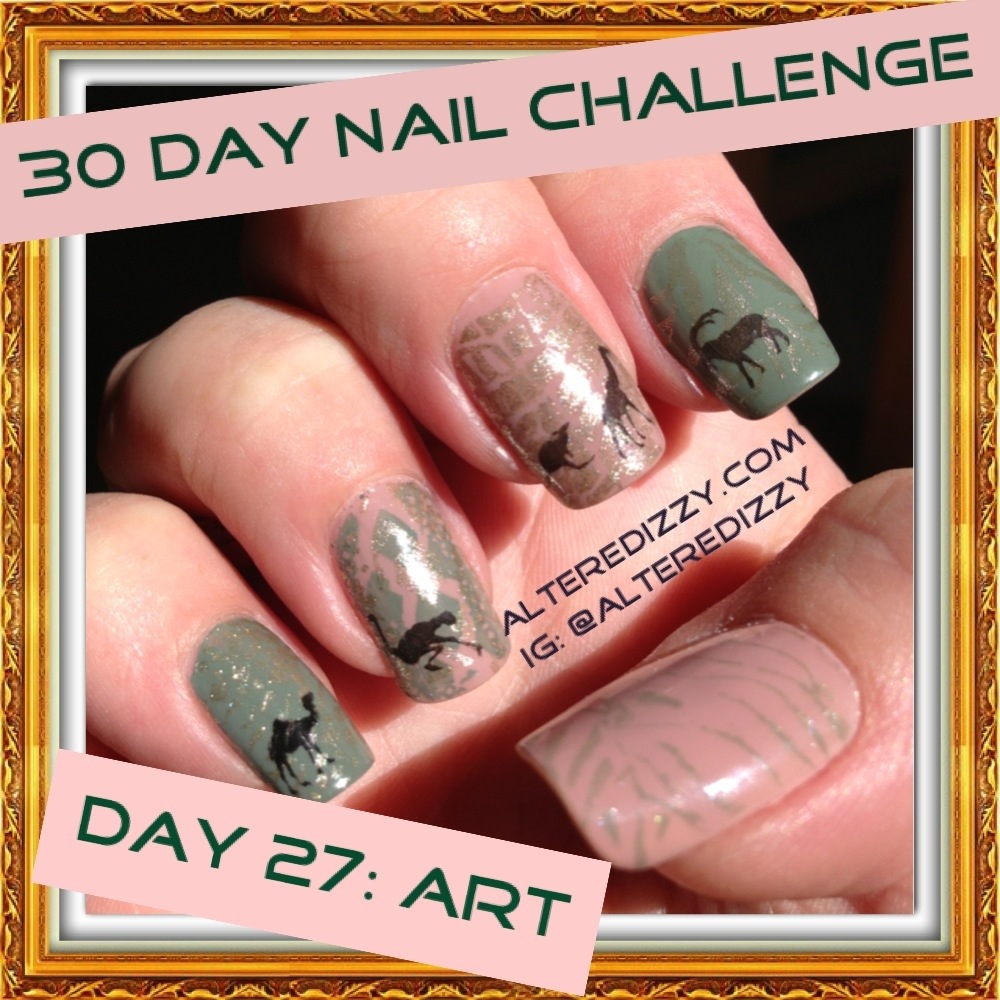 I really like the way this turned out, those of you who are perceptive might notice that I used various reptile patterns as a base then I stamped on my various prey animals!
For this look I used:
Seche Vite Base Coat
L'Oréal safari chic
O.P.I. Tickle my France-y
Sally Hansen Xtreme Wear black out, golden-I
Miracote top coat
Plates used:
Pueen 10, 14
Gals GA27, GA32, GA45, GA46
Next up in the challenge is a mani inspired by a flag.