The 30 Day Nail Challenge for day 16 is tribal. I really wanted to use my Ruby Wing colour changing polish but I didn't want to have all green nails. I finally settled on a striped three colour base with a tribal style stamp over top. I really like the way this look turned out, I also like the fact that the base doesn't need to be precise if you add a stamp to it. I added an accent nail of liquid sand by O.P.I. From the Wizard of Oz collection.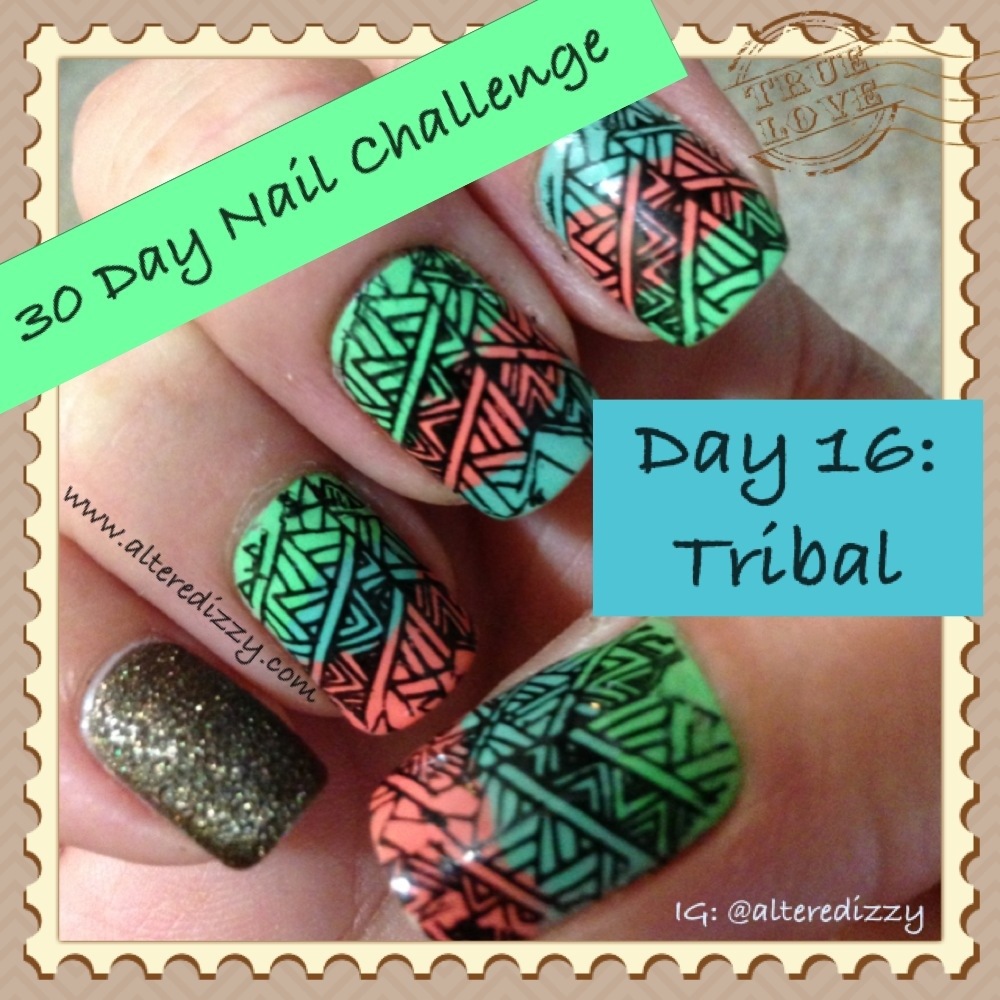 For this look I used:
O.P.I. What wizardry is this?
Ruby Wing cut grass
Revlon eclectic
Revlon provoke
Sally Hansen Xtreme Wear black out
Seche Vite Top Coat
Seche Vite Base Coat
What do you think? Have any of you tried the new colour changing polishes?
Here is the side by side comparison of the colour change. This is Ruby Wing cut grass, it is also scented like cut grass. The scent was pleasant but not overpowering and it disappeared fairly quickly.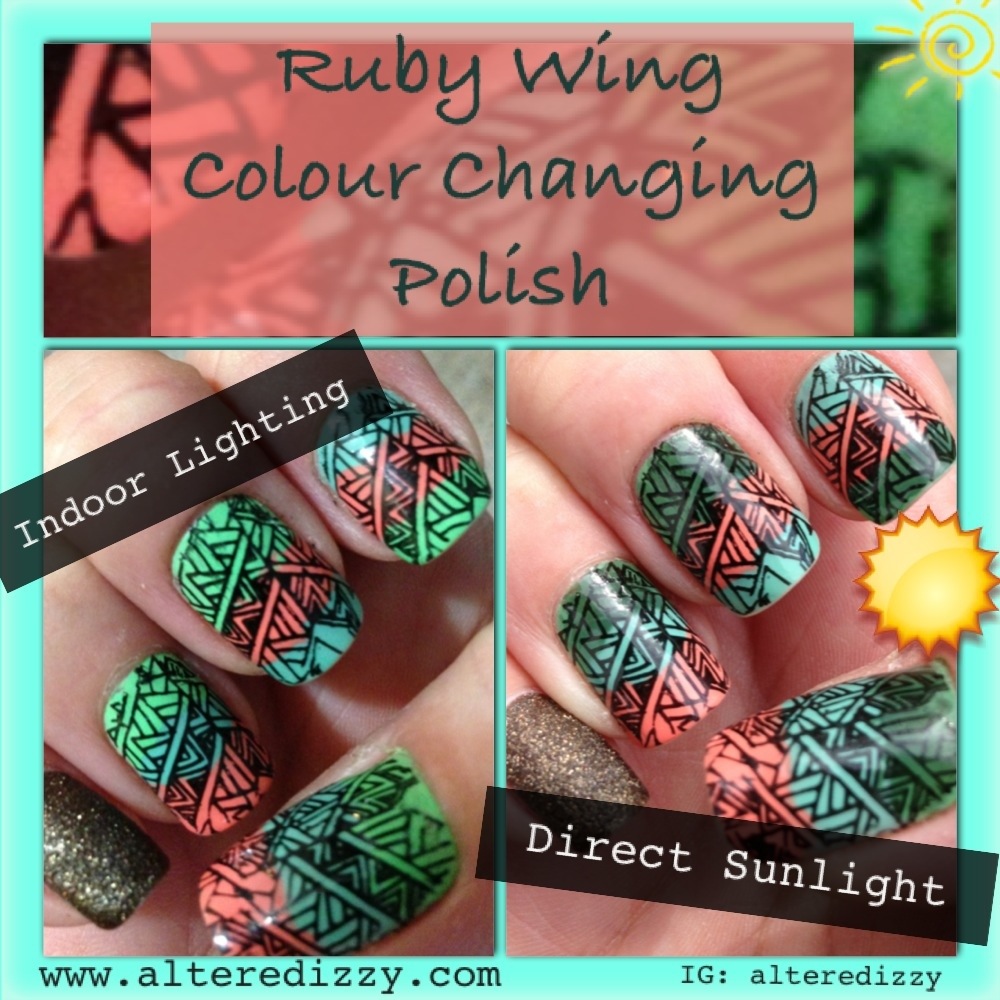 Next up in the 30 Day Nail Challenge is Glitter!!!!! So excited, I love glitter!!