Hello all! It's been a little while since I posted on the blog but I've been trying to get a bunch of nail art done… Check out my IG for a sneak peek!
For today I give you some carrier pigeon love letter nails! I used some nail tattoos from the nail art display at Walmart, check it out they have a whole line of Fing'rs heart 2 art nail art products. I painted a striped air mail ruffian around a few nails with some acrylic paint. Add some heart shaped "stamps" to finish it all off!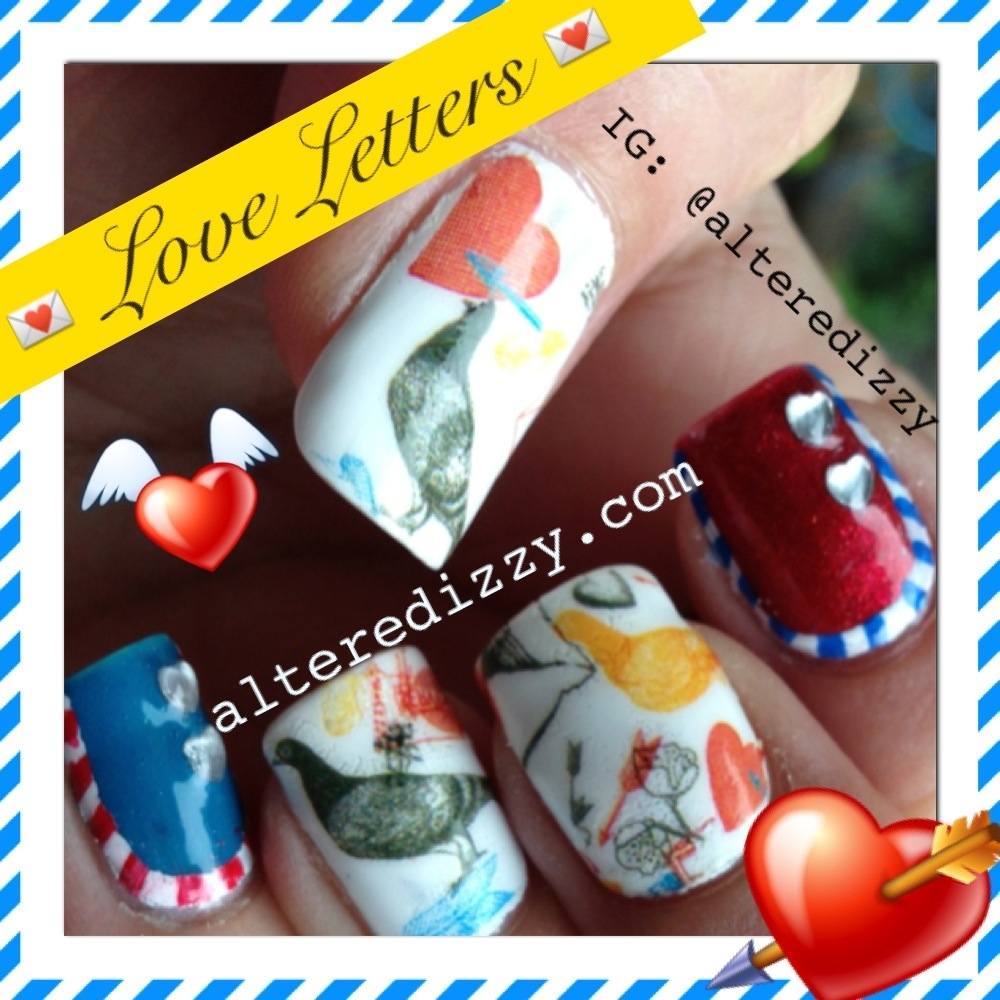 I have used these nail tattoos in the past and they are easy to use, just make sure to cut the tattoos down to size before applying them. These were a little more difficult to apply because all the images are separate and you really need to avoid slippage during the application process.
Anyone else use these? Let me know what you think of them!
For this look I used:
Fing'rs nail tattoos
Seche Vite Base Coat
Sally Hansen Xtreme Wear red carpet
Maybelline Color Show porcelain party, shocking seas
Acrylic paint for the stripes
Seche Vite Top Coat
I also used some cute heart shaped rhinestones from cheeky beauty.
Next up I will be showing you some sunken treasure using seashells I ordered from Shop The Nail Room!