Here is my fifth manicure for the "Challenge", it is blue and since I received my new Winstonia nail plates I couldn't wait to use them. (Jumps up and down like a schoolgirl!)
And, yes my dear reader you saw correctly: NEW NAIL PLATES!!!! They are made by Winstonia and I ordered them here. The mustache and glasses stamped really well, I was a bit worried, sometimes the designs with larger surface areas to transfer can be tricky. I used some Sally Hansen Xtreme Wear to stamp the designs, I find the thicker stuff better for stamping.
So here it is, what do you think?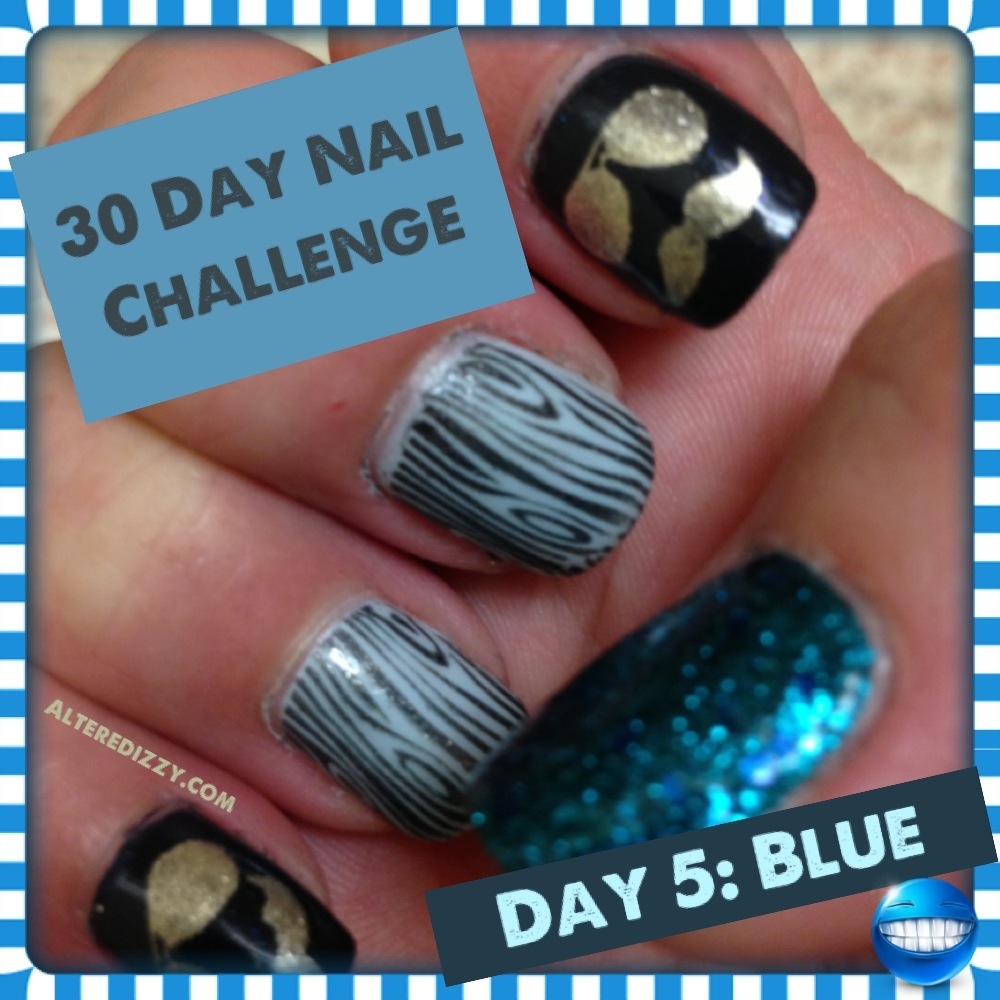 I love the mustaches and glasses, they remind me of police officers. The thumb nail colour has round glitter in it the matches the blue sparkle of the darker nails. I have never met a glitter I could resist!
For this manicure I used:
Sally Hansen Xtreme Wear: Breezy Blue
Revlon: Gold Coin (stamp)
Essence Colour & Go: Date in the Moonlight
Maybelline Color Show: Sea-Quins
Seche Vite Top Coat